ASMP Michigan Medium Format Event

Come and shoot with the IQ4 150MP Camera System during the Mega Pixels Digital Open House.
Photograph with and review files from the new 150 megapixel digital back and learn why the IQ4 line of full-frame digital backs are the new standard in medium format photography at
Dayspace Studio
2625 Nakota Rd
Bring a hard drive and take your RAW files home so that you can review them in Capture One Pro 12 and see the detail for yourself.
Take advantage of this opportunity to put your hands on the world's best camera system.

Schedule:
6 – 7pm: Welcome & Intro of XF IQ4 System New Features Slide Show
7-9: Hands on XF IQ4 System
*Snacks and beverages will be provided
For an additional fee the following training is available. ASMP members receive 20% off training and Students and educators receive 30% off
Capture 1 Pro 12 Training Basics. – 
Mega Pixels Digital is coming to you with a new training class completely devoted to introducing you to the industry standard RAW converter and tethering software, Capture One Pro 12.
This three hour class will help you become familiar with Capture One's simple approach to file management, in-depth RAW editing, and real world workflows.
Mega Pixels Digital Technical Support Manager, Zac Henderson will take you through real world uses and guide you through the software so that once the class is finished you have an excellent foundation and will be able to put the industry's best photography software to use.
Learn how Capture One can simplify your shooting and post production experience, as well as give you the tools you need to take your images to the next level while minimizing the number of additional programs needed.
Topics we'll be discussing during the training:
What is Capture One?
Overview of interface
Organization- Sessions and Catalogs
RAW editing workflow including layers and color editor
Tethering demonstration and optimum session setup/workflow
Mega Pixels Digital is coming to you with a new training class completely devoted to an in-depth look at Capture One Pro 12.
Capture One Pro 12 represents a major leap forward for Phase One's industry standard RAW converter. The new version boasts an even deeper set of tools for creating incredibly complex masks so you can take full advantage of all the information your RAW files have to offer.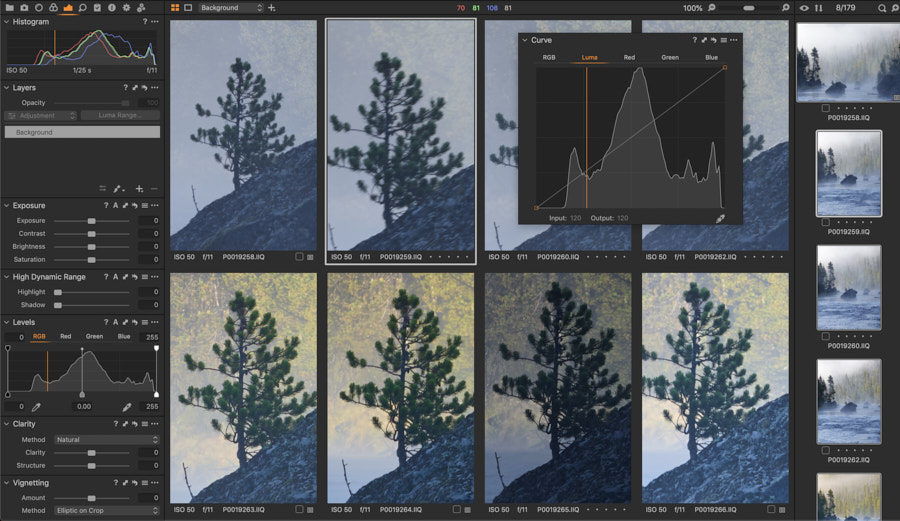 Join us and let Mega Pixels Digital Technical Support Manager, Zac Henderson show you the ins and outs of the new software including new masking tools, the new keyboard shortcut manager, an overview of the revamped interface, as well as best practices for organization, retouching, and so much more.
Both new and veteran users of Capture One Pro will benefit from the training and will have opportunities to ask questions.
LUNCH PROVIDED
Topics we'll be discussing during the training:
What's new in Capture One Pro 12
Organization- Sessions and Catalogs + why you should use both
Interface customization + recommendations
An In-Depth look into layers and mask creation including luma range
Using the color editor to its full potential
MUCH MORE