A Letter from our Executive Director, Tom Kennedy
Dear ASMP Taste Participants,
I want to thank those of you who have already entered ASMP Taste. Entries are rolling in and it's important that they keep coming! We have assembled a distinguished panel of judges and we want them to be dazzled! Participate in this contest and you can have your work seen by Megan Re, Photo Director Food Network; Deb Lindsey, food photographer extraordinaire; and Matthias Merges, chef and proprietor of Folkart Restaurant Management (see their full bios below).
As you may know, this is our first category-specific contest and this presents a unique opportunity for recognition. These contests allow us to shine a light on the important work of all food photographers but the hope is that our members will stand out. We are confident that ASMP members will be well represented in ASMP Taste Contest results – but only if you enter!
ASMP's Infinity Magazine is about to come out featuring the Best of ASMP 2017 contest winners. Renewing members will get their issue in early March. The winners of ASMP Taste will be featured in the next issue of Infinity. This represents an opportunity for accolades both in our digital media and in print.
I encourage you to show your best work and be part of the rising tide that will lift the boats of all ASMP members!
Sincerely,
Tom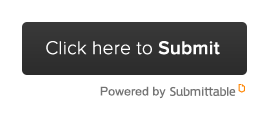 About ASMP Taste
ASMP Taste is the first of four photo contests we have planned in 2018. ASMP Taste is designed to showcase the important contributions of food-related photographers in conveying a message or sentiment. The contest is open to ASMP members and non-members.  So, non-members, join ASMP today, and save on your entry fees and so much more!
This page will be updated weekly with relevant contest information so bookmark it! We've outlined the key dates of the contest below. Shortly we'll be adding info on jurists, prizes, and respond to Q&A. You can either submit questions using the comments field below, or you can write to us at contest@asmp.org.
You can submit an entry using the button below between January 1 – January 31, 2018.

Categories
ASMP Taste categories include:
Individual Image: Editorial

– Open to all commissioned magazine and editorial work. Personal work in the style of editorial photography should be entered in the Personal category.

Individual Image: Self-Promotional/Personal

– Self-promotional is open to single images used for online and print promotions. For multi-page print promos, please select series entry to upload multiple images.

Individual Image: Advertising

– Commercial is open to online and print work.

Series of Images

: A series is considered a grouping of two to ten images representing a single theme.
Rules
You can download or view a copy of the Taste Contest Rules.
Jurists Bios
Deb Lindsey
Deb Lindsey is a regular contributor to  The Washington Post Food section, the Washington Post Magazine and Bethesda Magazine. She photographs food and the dining scene all over the metropolitan Washington area where she makes artful photos of food in the studio, in the restaurants of acclaimed chefs and in lesser-known but interesting eateries.
Megan Re
Megan Re is a Photo Director for Food Network and Cooking, two of Scripps Networks Interactive's leading lifestyle media brands. In her role, Megan is responsible for overseeing the still photography for both brands and leading the photo team. Her focus is to bring captivating still imagery to the brands teams supporting the growing inventory of shows & talent. Megan's team commissions hundreds of photo shoots yearly ranging from Advertising /Key Art to Recipe and Show Unit Stills.
Prior to joining Scripps Networks, Megan spent her previous years in Publishing as a Photo Editor for various well-known and award-winning print publications such as Gourmet, Self and Elle Magazine. During this time, she has been fortunate to collaborate with some of the top Creative Directors, Photographers, Stylists, and Editors from around the world.
Megan holds a Bachelors of Fine Arts degree in Photography with a minor in Graphic Design from Parsons School of Design in New York City. Megan resides in Queens, New York with her husband and daughter. In her spare time, she enjoys traveling the world, cooking up a storm and being with her family.
Matthias Merges
Matthias Merges is the chef and proprietor of Folkart Restaurant Management, a craft-driven hospitality group focused on operational excellence, state of the art design and a deep-seated commitment to locally sourced ingredients. Founded in 2010, the conceptually diverse organization includes Hyde Park neighborhood eatery A10, award-winning cocktail bar Billy Sunday, Wrigley Park beer pub Lucky Dorr, craft brew house Old Irving Brewing and the new bar and restaurant Gideon Sweet.
Merges began working in restaurants at the age of 14 and formalized his training at the Culinary Institute of America. He went on to refine his skills and direction at iconic Chicago restaurants including Carlos', the 95th, LaTour at the Park Hyatt, Charlie Trotter's and Gabriel's. Inspired by the leadership and enriching experiences of these kitchens, Merges opened Metropolitan in Salt Lake City as chef and co-owner. Metropolitan received several accolades, including "Best Restaurant Inter-Mountain West" and a nomination at the James Beard Awards. Merges was lured back to Charlie Trotter's from Metropolitan and spent the next 14 years directing all culinary, service and strategic operations.
A longtime contributor to Chicago's culinary and hospitality community, Merges is deeply passionate about giving back and leveraging the industry's resources for philanthropy. He is the co-founder of Pilot Light, a locally-based charity that connects chefs and teachers, using food to support effective classroom teaching and learning. In his free time, he's an amateur photographer and shoots all the imagery for Folkart usage, an extension of his creative process.
Contest Fees
| Category | ASMP Member | Non-Members |
| --- | --- | --- |
| Single Image | $5.00 | $10.00 |
| Series | $15.00 | $30.00 |
Key Dates
Call for Entries – Jan 1st – Jan 31st
First Round of Judging – Feb 10th – 16th
Second Round of Judging – Feb 17th – 23rd
Winners contacted – week of Feb 26th
Winners announced to public – week of March 5th
Future Contests in 2018
ASMP Taste – January
ASMP Spaces – April
ASMP Faces – July
Best of ASMP – October (Members Only) (see results from 2017)
Sponsors