Winners have been announced! (See results)
Prizes and Announcement Update
While we are finalizing our judging for this contest and preparing to announce winners, we thought you would like to see the prizes our winners will receive. Special thanks to ThinkTank for being our prize sponsor.
Look for the announcement with the results of this contest the week of September 3rd!
Judging Update
Round one judging is currently going on! The judges are hard at work reviewing over 400 entries. Winners will be announced the week of September 3rd!
July 24th Update: Contest Extended to Aug 3rd at midnight!
We are closing in on our final days for contest entries. Late fees will apply to those submitted between Aug 1st and 3rd. Get your entries in by July 31st in order to take advantage of our regular pricing! We have an amazing panel of judges for this contest who will begin judging on August 4th!
July 19th Message ASMP's Executive Director
Dear Contest Participants,
I want to thank those of you who have already entered ASMP Spaces 2018! We have an impressive group of entries so far!
Our distinguished panel of judges will be dazzled by your entries! Your participation in this contest means your work will be seen by NYC-based portrait photographer Clay Patrick McBride, Director of Photography Karen Mullarkey, and The Washington Posts's Dudley Brooks (see their full bios below).
Although we are confident that ASMP members will be well represented in contest results, this particular contest is open to non-members so they can see how well they stack up ! Joining ASMP allows you to take advantage of the local networking opportunities as well as the many professional development opportunities that come with membership. The prizes are pretty incredible as well! Please help us spread the word by sharing a link to this page!
Sincerely,
Tom Kennedy
About ASMP Faces Photography Contest
ASMP Faces is the third of four photography contests we will hold in 2018. ASMP Faces is designed to showcase the important contributions of portrait photographers capturing a person/mood. The contest is open to ASMP members and non-members. Non-members can join ASMP and save on entry fees. Find out more about joining ASMP today! 
This page is updated weekly with relevant contest information so bookmark it! We've outlined the key dates of the contest below. We'll be adding information on jurists, prizes, and respond to Q&A. You can either submit questions using the comments field below, or you can write to us at contest@asmp.org.
Entries can be submitted between July 1st and July 31st.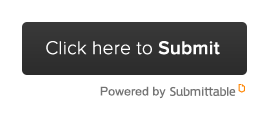 Categories
There are four ASMP Faces photography contest categories:
Individual Image: Editorial

– Open to all commissioned magazine and editorial work. Personal work in the style of editorial photography should be entered in the Personal category.

Individual Image: Self-Promotional/Personal

– Self-promotional is open to single images used for online and print promotions. For multi-page print promos, please select series entry to upload multiple images.

Individual Image: Advertising

 – Open to online and print work.

Series of Images

: A series is considered a grouping of two to ten images representing a single theme.
Rules
You can download or view a copy of ASMP Faces Photography Contest Rules FINAL
Pricing
| Category | ASMP Member | Non-Members | Late Entry Fee ASMP Members | Late Entry Fee Non-Members |
| --- | --- | --- | --- | --- |
| Single Image | $5.00 | $10.00 | $10.00 | $20.00 |
| Series | $15.00 | $30.00 | $30.00 | $40.00 |
Key Dates for ASMP Faces
Call for Entries – July 1 – July 31st

Contest Extension (late fees apply) – Aug 1st – 3rd Midnight ET

First Round of Judging – Aug 4th – 10th
Second Round of Judging – Aug 11 – 17th
Winner's contacted – Aug 22nd – Aug 31st
Winners announced to public – w/o Sept 3rd
Distribution of Prizes – Sept 10 – 30th
Jurists
Our Jurist panel is coming together. We are thrilled to announce our first jurist with the others to follow shortly!
Clay Patrick McBride

NYC-based photographer, Clay Patrick McBride, began his visual training in the South of France, where he spent his late teens and early twenties studying painting and art history. He eventually turned his focus to photography, moving to New York City in the early 1990s to attend the School of Visual Arts. While earning his BFA, McBride developed a bold style of portraiture intended to both celebrate and empower the subject with humor and honesty.
McBride's portraits of top athletes and musicians such as LeBron James, Allen Iverson, Metallica, Norah Jones, Jay Z, and Kanye West have appeared in countless magazines, among them Rolling Stone, Sports Illustrated and NY Magazine. His commercial work includes dozens of album covers for Sony, Blue Note and Atlantic Records, as well as print campaigns for Pontiac, Boost Mobile and Nike. Over the past few years, McBride has expanded into moving pictures with a number of short film projects and music videos. Characterized by a stark surrealist quality, his film work is an exciting and logical extension of his still photography. Current productions include The Incredible Exploding Boy, an autobiographical feature that explores father-son relationships, insanity and addiction.
In 2013, McBride earned his Masters in Digital Photography from the School of Visual Arts, where he has taught for the past 10 years. McBride currently resides between NYC and Rochester N.Y. with his wife, Sarah Keane, and Italian mastiff, Judy. He is currently lending a hand to the next generation of photographers working as a professor of photography at the Rochester Institute of Technology. Look at some of Clay Patrick's work on his website.
Karen Mullarkey
Ms. Mullarkey's career in photography began over 50 years ago at Life Magazine. She has served as Director of Photography at Rolling Stone Magazine; New York Magazine; Newsweek and Sports Illustrated.
She's been the picture editor of over 70 books and has produced and directed high definition documentary films for Japanese television. Karen as been a lecturer at numerous colleges and universities around the U.S. and was a member of management teams for a number of internet start-ups. She has curated permanent exhibitions at The National Cowgirl Museum and Hall of Fame and The National Constitution Center. For close to a decade she was involved in the production of annual multi-media shows projected on 90 foot screens featuring the work of world renowned photojournalists for The Tech Museum of Innovation in San Jose, California.
She has been called a "National Treasure" and continues her career long commitment mentoring photographers. Watch Karen's short YouTube video for more info about her. The video was made for the Tech Museum Gala.
Dudley Brooks
Dudley is the Deputy for Features and Sports at The Washington Post where he manages all photo content for those sections. He is also Photo Editor for The Washington Post Magazine. He is on the creation and execution team for all Post magazine cover concepts and features as well as section content. He hires and manages commissioned photographers with a full understanding of the business of photography. Dudley coordinates and directs cover story shoots and effectively communicates the story direction and concept to photographers, pre and post-production personnel and styling teams. He edits, directs, and researches photographic content across all technical platforms – page, pad and web. Dudley is experienced in multi-media material gathering (sound, stills and video) and production execution.
Prior to this stint at the Washington Post, Dudley was a staff photojournalist at The Post for 20 years and later became the AME of Photography at The Baltimore Sun and later the Director of Photography for Ebony and Jet magazines at Johnson Publishing in Chicago.
Sponsor
See results and details from other ASMP photo contests happening in 2018.